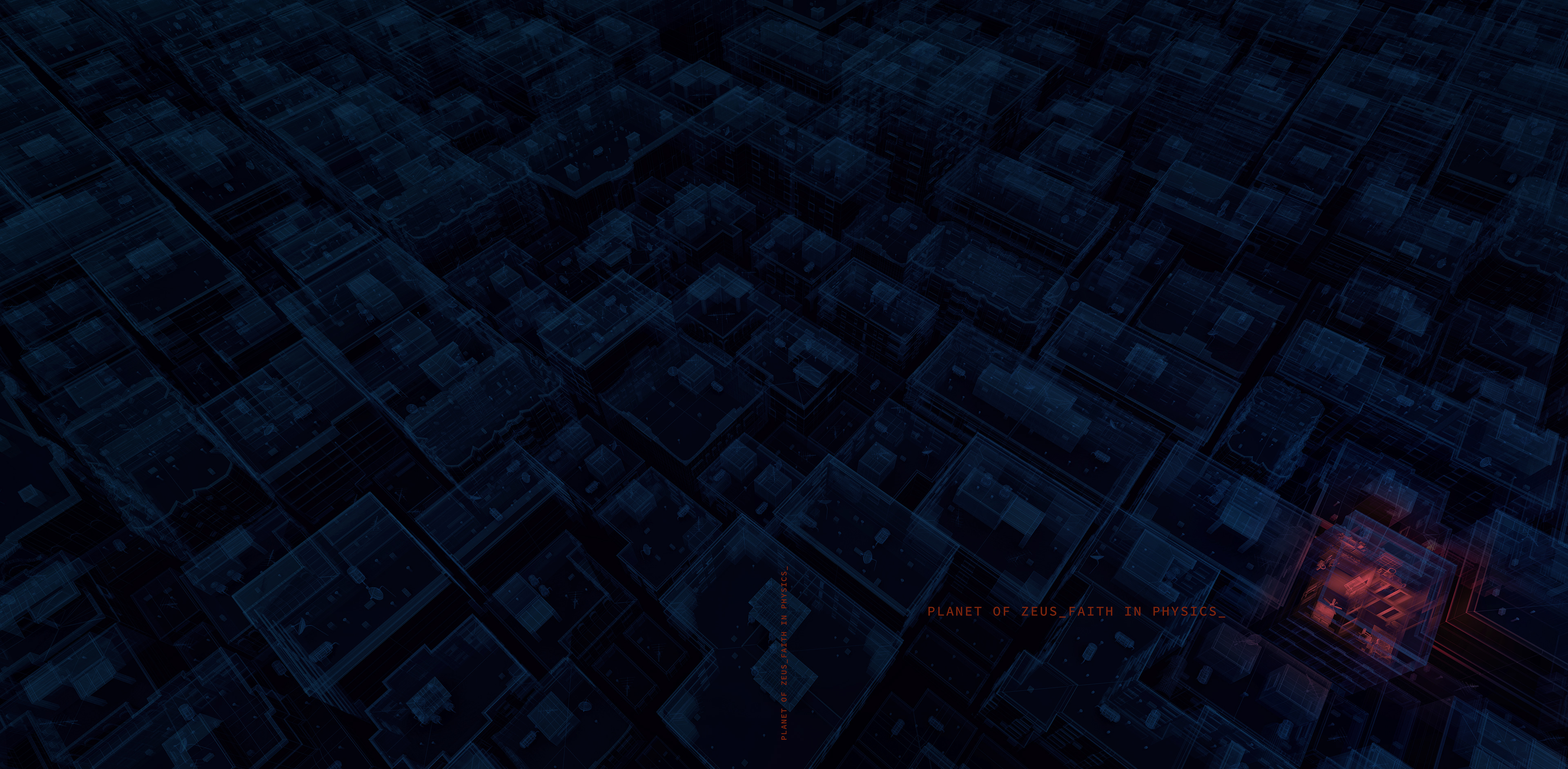 Aristotle Roufanis Studio
were approached by Greek hard rock band Planet of Zeus and were commissioned to create original art for their new album, Faith in Physics (
to be released this September
). Two artworks have been created so far for the record release, one for the cover and one for inside the record sleeve. The artworks took more than 600 studio hours (4 months) to produce, in order to achieve a phenomenal amount of info embedded within them.
Planet of Zeus
are something of a phenomenon in the Greek heavy rock scene, with their fame expanding very fast worldwide in recent years. They have been active since 2000, playing extensively at home and abroad, and have released four studio albums (2008, 2011, 2014, 2016) and one live album (2018). Their sound combines references from the whole spectrum of hard music, from Lynyrd Skynyrd to Mastodon, the Allman Brothers Band to Queens of the Stone Age, and AC/DC to Clutch. After five consecutive European tours and playing at several high-profile festivals, Planet of Zeus were the main support at Clutch's 2015 Psychic Warfare European Tour. Read more on their
official website
.
Faith in Physics
is Planet of Zeus' fifth studio album, to be released on 27 September 2019. It is the band's most socio-politically conscious album to date, engaging with issues of modern society such as digitalisation, religion, online social networks, revolution, addiction and isolation. Some of these issues are at the very heart of my studio's practice, hence why we were so excited to take on the project. Visualising the emotional and psychological impacts of isolation lies at the core of my artistic practice, and raising awareness and empathy about this issue is one of the main drives behind my work.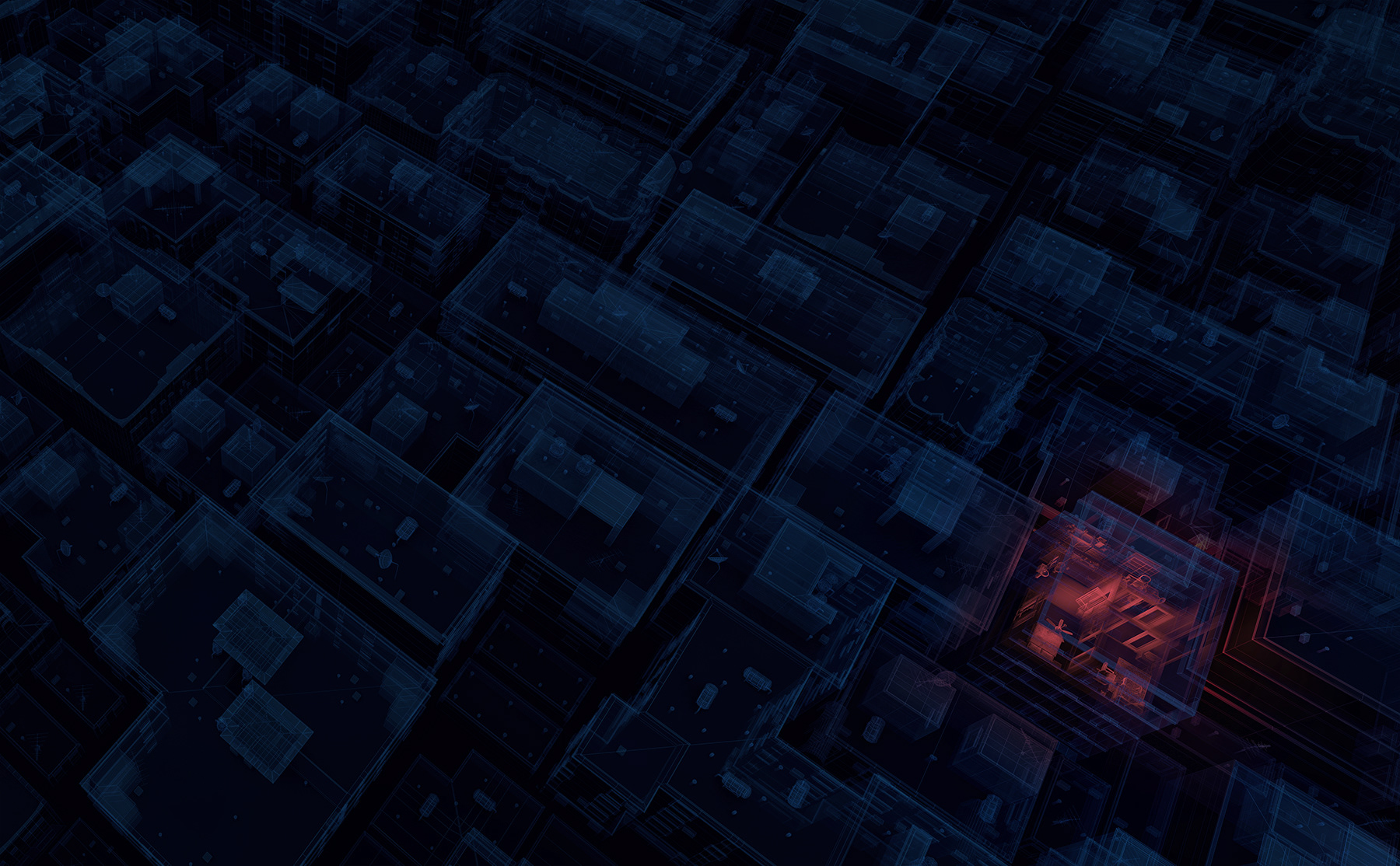 For the first artwork (cover), we created a wireframe city to illustrate how nonexistent our privacy barriers are in our times. It shows a vast, endless city where a paradox occurs: on the one hand one feels lonely and isolated, yet at the same time is constantly observed by social media, big data organisations, the State and so on. It comes to show that, no matter how protected, secluded or isolated we feel, we are all equally exposed to this dystopian, Black Mirror-esque reality. At no time is this contrast more evident than at night, when we seek our privacy more than anything. 
My main question behind the artwork was how our current way of living and the condition we have found ourselves in affects our work as artists, and specifically how this has affected the production of Faith in Physics. To find out, Aristotle Roufanis Studio conducted multiple interviews with the band and gathered information about their history, as individuals and as a group. We also analysed each song and discussed the band's inspiration and train of thought when writing them.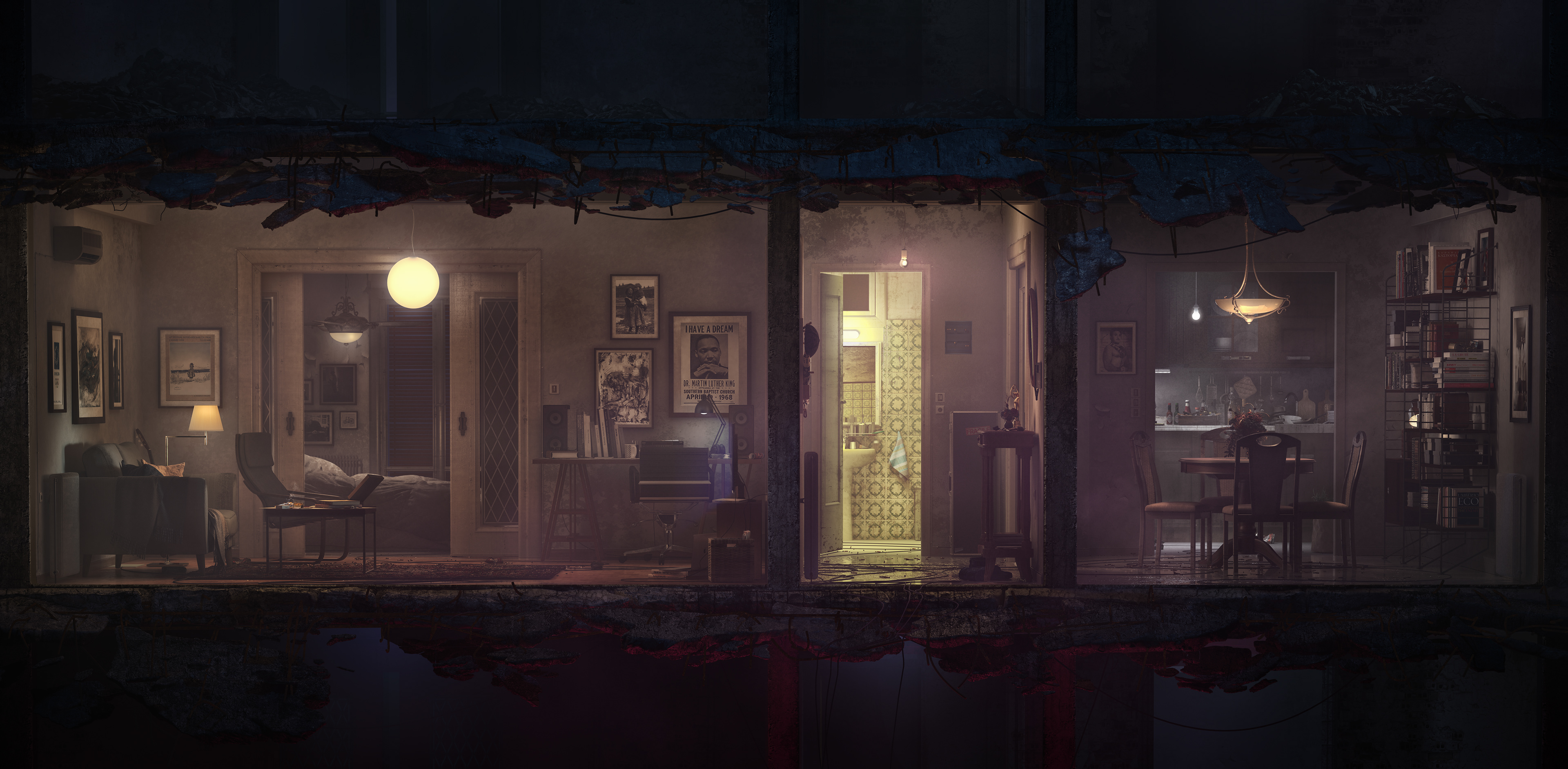 For the second artwork (inlay), we put together countless little parts of the band member's lives to create an amalgamated 'dwelling portrait'. As the band write the songs themselves, this album is ultimately based on their own references and experiences. Every piece of music they produce is at the end of the day a piece of the band's 'auditory portrait'. From this came the idea that we could produce a collective portrait of the band through a combination of their living arrangements. The result would be an imaginary dwelling created digitally that would be a combination of the band members' backgrounds, influences and personal objects. 
Coming from a structural engineering background, I have a strong sense of the relationship between ourselves and our dwellings. I believe that our possessions and homes can reveal who we are and where we come from on a deeper level, in one of the most direct and striking ways. This quest for creating the band's joint 'dwelling portrait' became a subject of fascination for us. We studied the band, the songs, its members, their dwellings as well as the typical state of 1960-70s buildings in the centre of Athens. The resulting 'collective apartment' (read: portrait / group of references) also acts as their stage to the outside world and audience. The life of concerts, tours and gigs has infiltrated their personal space as well, with many cues around their 'dwelling portrait' alluding to that.   
The creation of these original artworks for Planet of Zeus marks an important milestone for Aristotle Roufanis Studio: as the studio expands, we are finally in a position to take on inspiring commissions and collaborate on new projects with other artists and organisations. It is also important for us to see how my personal artistic practice and interests combined with the latest technology and can be in dialogue with other art forms and creators. It is also important to see how other artists share the same questions about the issue of isolation as one of the most prominent issues of western, developed societies we live in.
Aristotle Roufanis